Straddling Toby*, I pushed my hands against his rock-hard chest, using it as leverage as I bucked my hips back and forth. His fingers brushing against my clit, I felt an orgasm building. Toby wasn't the best lover ever – but knowing millions of women would have killed to take my place was enough to send me spiralling over the edge...
Toby is a member of one of the biggest pop bands in the world. You know his real name. You've seen his face on TV and in magazines. You've probably hummed along to one of his hits. So it still seems incredible to me that we slept together regularly over the course of nine amazing months.
Weirdly, before I slept with him, I wasn't a huge fan of Toby's band. It was my friend Emily* who was really into them – she even followed their security staff on Twitter, and was eventually offered backstage passes to one of their gigs.
She invited me as her plus one, and when we arrived at the venue in London from Oxford, I quickly got swept up in the excitement. Outside the club, the street was heaving with fans, desperate to catch a glimpse of the band. We tracked down the security guard Emily had befriended, who handed us Access All Areas passes. "Cover them up when you
go in, otherwise they'll be ripped off your necks," he warned. Weaving through the crowds, we found our way to a VIP balcony, where friends and family of the band were watching the gig.
Of all the guys in the band, I'd always thought Toby was the hottest. And tonight, he looked so fit in his jeans, vest and open shirt, I couldn't help but be drawn to him. Even though you could hardly hear them over the screams from the audience, the band's set was incredible – I was an instant convert.
Afterwards, still buzzing, we headed backstage. I snuck out of a back door for a cigarette. It was chilly and I was about to head back in when I spotted Toby coming outside and decided to stay for one more...
"Hi," he said, looking sheepish as he lit up. "What's your name?"

We started chatting, and as he finished his cigarette Toby asked, "So... can I get your number?" I was surprised, but didn't hesitate as he typed it into his phone.
Heading back inside, I found Emily, who was chatting to the rest of the band, looking like she might burst. We carried on mingling with the small crowd backstage, enjoying drinks from the free bar while I kept half an eye out for Toby. Then, at 2am, my phone buzzed.
"Do you want to leave?" read Toby's text. "I'm going soon, but you can stay at mine if you like." I felt the thrill of pure adrenalin sweeping through me.
"Okay," I replied, trying to sound casual. "But my friend will have to come too."
Toby offered to book us a cab and meet us at his place, and Emily must have phoned 100 people by the time the car swung through the gates of his expensive apartment block. Neither of us could quite believe what was happening.
Buzzed up into Toby's enormous flat, we sat on a squashy sofa in the living room, which was stuffed with box-fresh pairs of trainers. Chatting to Toby and his housemate, sipping tea, I tried to sober up a bit, knowing the direction the night was heading in.
An hour later, I checked my phone and realised I had a text – and that Toby wasn't in the living room any more. "Come upstairs," it read. I made my way up, my heart thumping,
and pushed open the only door that was ajar. I'd recently come out of a long-term relationship and had never even had a one-night-stand before, so this felt completely new – but I was totally ready for it.

Toby was standing in his bedroom wearing jeans and a vest, in front of a floor-to-ceiling photo of the New York skyline. As soon as I walked in, he grabbed me, kissing me hard. I was wearing tiny black shorts, but they were soon torn off me; the zip broken.
I unbuttoned his shirt, then his jeans, and when we were both naked, he picked me up and threw me onto the bed. Rolling me on my front and kneeling behind me, he gripped my hips, lifted them up, and pushed inside me, making me gasp.
He was huge; I'd never been with someone so big before. I was so incredibly wet, it didn't hurt, but it was amazing how full I felt. As he thrust, he grabbed a fistful of my hair. He was totally in charge – but I realised I was enjoying it as, over the next two hours, he moved my body into whatever position he wanted.
After he'd come, bucking into me hard, he still wasn't done. As his mouth headed down my stomach, kissing and nibbling, I tensed up. "Relax – just see if you like it," he smiled, before licking me gently, in a way I'd never felt before. As well as his sexual confidence, knowing that the man between my legs was a megastar was a huge turn-on.
It was getting light outside as, eventually, I straddled him, his deft fingers sending me crashing headlong into an enormous orgasm. Afterwards, both panting and slicked with sweat, we collapsed onto the bed. Toby fell asleep almost immediately, but I lay awake, barely believing what had just happened.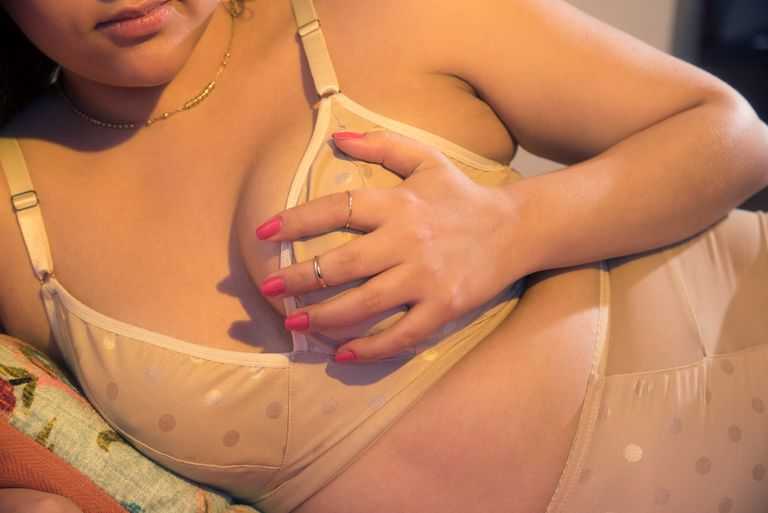 I woke up just a couple of hours later. Nudging Toby awake, he lent me a pair of his shorts, as mine were ruined. He kissed and hugged me goodbye and promised to call as I snuck downstairs, where Emily was still awake and eating a bowl of Coco Pops. It felt so surreal, I almost laughed.
After that night, I saw Toby regularly – although the sex never quite matched up to that first, incredible night. We'd meet up three or four times a month, to watch films together and get a takeaway at his place, before I'd stay the night.
We got on so well – he has a dry, quick sense of humour, and we loved poking fun at each other – but although I'd have loved it to be something more, I knew a few snatched moments were all he was prepared to offer me. He never took me out to dinner or anywhere we could be photographed. I think he was just lonely.

Once, after he'd invited me to his place, I arrived to see another girl coming out of his flat. I knew there were others, and I felt hurt – but although I sometimes wondered if I was setting myself up for heartbreak, the excitement was too much for me to be able to quit him. The end came after nine months, when he'd just got back from a tour.

I texted asking what he was up to and he replied, "I can't see you anymore, I've got a girlfriend."

It was hard seeing them together, splashed across the newspapers. But I managed not to
be too bitter, or turn into a stalker – I'd always known it wasn't forever.
Now, if I ever go and see the band, I'll text one of them, and they usually invite me for a drink afterwards. I've been offered a lot of money to kiss and tell, but it's not something I'm prepared to do. It's a chapter of my life that's behind me now. Although whenever I see Toby on TV, I still allow myself a secret smile at the things we did together...